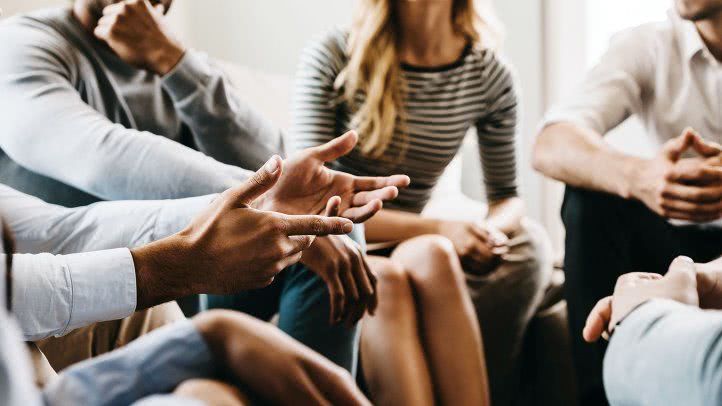 Exchange
Support groups or "Exchange" are made up of other people who have experience with recovery and/or peers who can offer their own encouragement, insights and support for your recovery.
Often your own stories are easier to contend with when you hear the experiences of other people in the same community setting.
Initially, group environments like the Recovery Direct community will enable you to normalise your own behaviours against the first-hand experience of others in similar situations.
Family members that attend group sessions or counselling sessions with you will enhance your recovery by learning how to foster an empathetic and supportive environment for you outside the centre.
Communication groups serve in the long-term aftercare for present and past patients of the centre the peer-based environment provides an auxiliary platform to fill in any gaps you might have missed in treatment. The groups are free to attend for past patients and free to attend online.
When these groups are professionally mediated the off the back of the educational information provided in daily insights the therapeutic benefit will speeds up your recovery progress.
The dialogue opens up to more immediate issues that are in full flight of early recovery.
You can freely access the daily exchange live stream by visiting our youtube channel here.
https://www.youtube.com/c/RecoveryDirect/live
Visitors are not able to directly engage with the presenter however you are able to view that day's exchange sessions.