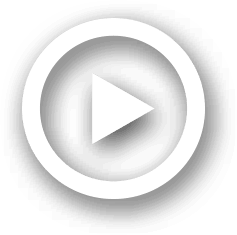 The Western Cape's Top Treatment Centre
Cape Town's leading rehab centre for substance-abuse and behavioural disorder treatment.
Western Cape rehabilitation centres for a broad range of psychological disorders including the treatment of substance use disorders and the most frequently used drugs in the Western Cape and South Africa.
Top Addiction Treatment Centres in the Western Cape
Treating: amphetamine dependence, alcohol dependence, benzodiazepine dependence, cannabis dependence, tik dependence, cocaine dependence, ecstasy dependence, heroin dependence, prescription medication dependence, polysubstance dependence.
Who is Recovery Direct?
Recovery Direct is a non 12-Step based rehab treatment programme based in Cape Town. We offer a non-punitive recovery programme that focuses on the causes of drug addictions, trauma resolution, codependency, depression, anxiety and burnout and other destructive behavioural disorders.
Most addiction and rehabilitation centres in South Africa focus on treating addiction and alcoholism symptomatically. This approach sees low success rates and constant relapses which only reinforce the stigma of those suffering from addiction, making it even harder for an addict to ask for help.
There is a common approach that addiction is a brain disease and by treating the symptoms, the patient should return to health.
Treating the symptoms of addiction may well involve a detoxification process and further in-patient/residential treatment at a rehab or recovery treatment facility, however, for long-term recovery, it is vital to address the root cause of why a person chooses to abuse substances. Combine this with a robust outpatient programme which provides a continuum of care, Recovery Direct's programme has a much higher success rate than any industry benchmark for actual addiction rehabilitation.
Complex Trauma Therapy and Addiction
Dealing with trauma enables individuals to reformat their outlook, where they no longer need the substances they are addicted to or pursue behaviours that negatively impact their lives. Regardless of how "far" you are in any addiction there is always hope. With the right care, support and shifts in attitude, any obstacles can be overcome.