An person who has stopped indulging in cycles of substance abuse, is usually referred to as a person recovering from a substance use disorder. The word "recovering" or "in recovery" is used instead of "recovered", because they may remain vulnerable to a relapse, and therefore never fully recover from the effects of the addiction, even after they have stopped the abuse.
When people attend treatment programs in rehab facilities they obtain many skills to help them to avoid future relapses, but the process does not end when they finish a treatment programme. Guarding against a relapse is an ongoing process that they, and those around them, have to sustain for the rest of their lives.
People who share their lives with a person in recovery in any way, should help them to maintain sobriety. Even people who are not actively engaged in helping them, should at least be sensitive to their plight.
Often people feel that are close to a person in recovery with a substance use disorder do not feel that they deserve kindliness, but it is, in fact, the same as showing consideration for a person with any other type of medical condition that requires care. It is also discriminatory, as many people suffer other lifelong forms of harm that they could have avoided, but are seldom blamed for.
The extent of our support for a person in recovery depends on our circumstances and our relationship with the person. Obviously people close to the person will be more involved than distant acquaintances. However, because addiction is so prevalent in society, it benefits all of us to know more about the recovery process.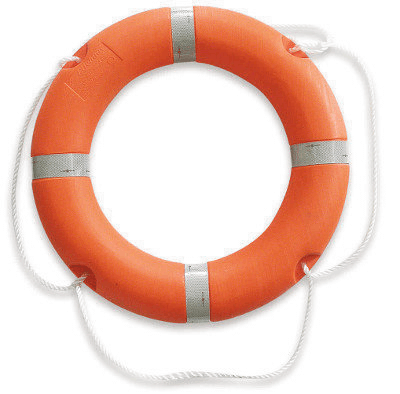 People who are not accustomed to dealing with people in recovery, are not always aware of the unintended effects of their actions. Because they are uninformed, they sometimes create uncomfortable situations, or hurt people without realising it, by saying or doing inappropriate things in their presence. Demonstrating a comical joke about the town drunk, may not be a good idea if a person with an alcohol use disorder is part of the audience and may take the joke as a personal attack (particularly if it is insidiously aimed at them). In addiction treament people with substance use issues will be taught how to mindfully deal with aggrevating situations however when these kinds of slights come from close family members it is a different story.
In the protective environment of a treatment centre, it is easy for visitors and people in recovery to mingle and share optimism about the future. When the person returns to daily life outside the facility, the situation suddenly becomes more fragile and demanding as nobody else is on that same progressive wave length.
We have to know the rules to avoid mismanaging the situation.
There are some rules that most of us instinctively follow in the presence of a person in recovery, but significant support goes beyond common sense. It calls for deeper knowledge, acute awareness of the person's feelings and circumstances, patience, and active help with solving problems that are still very real and aparent in their minds.
When they come home, a person in recovery can develop strong feelings of anguish or anxiety, including shame, remorse, loneliness and hopelessness. These are powerful triggers for relapses. To combat it, they need self-esteem, determination and assurance that, in time, these feelings will be replaced by happiness.
So be that person for them, care, support and guidance.
Addiction affects many people associated with the person who has a substance disorder. Unpleasant things that they did prior to treatment often linger on in our minds and affects our behaviour towards them. We must accept that it was the addiction, not the person, that led to those unpleasant events and give them a fair chance to redeem themselves.
You will be surprised how quickly that can happen.
Do not blame people in recovery or take revenge for trespasses committed during addiction. They should, instead, be lauded for breaking free from their destructive ways. Extended problems, such as legal issues, can not be swept away, but you should help them to solve it, rather than tell them they brought it on themselves.
If you are assisting someone who has been rejected by a partner or spouse, you can try to arrange relationship or couples' therapy. This is a frequent problem that many recovering addicts try to solve on their own, sometimes with disastrous results. Professional therapists offer the best environment and such a suggestion has a better chance of drawing a hesitant partner back to the negotiating table.
The risk of a relapse is a concern that must be guarded against, but avoid being too restrictive. People in recovery see overzealous warnings as a lack of confidence in them and feel that they may as well relapse, because that is what you expect of them. The solution is to apply a balanced approach that prohibits some risks, but allows reasonable space for self-fulfillment.
Avoid aggressive suspicion.
Do not search for hidden motives in every solo trip the person takes and do not phone them every few minutes while they are out and about. Refrain from cross-examining them about every detail. Your anxiety and fear of disappointment is understood, but displaying excessive suspicion is corrosive and usually backfires.
Restore their confidence.
Even small gestures count. For example; when a recovering addict is discharged after treatment, hand them the car keys for the drive home. Such small considerations have an amazingly powerful motivational impact. Expressing affection and casual compliments will also go a long way, as long as it is believable.
Be honest.
Do not, for instance, tell them you admire their courage because they went for treatment if they were virtually forced into submission. Recovering addicts are sensitive, which is why they yield to addiction in the first place, and they will spot insincere remarks. The distrust that well-intentioned insincerity generates, will render all your motivational efforts meaningless.
Do not ask friends to remove temptations when you visit.
People in recovery are acutely aware of temptations, but mostly they see it as a positive challenge, an opportunity to strut their mastery. More importantly, they do not want to be a burden and making a fuss can make them feel like an eternal nuisance. If possible, alert friends to remove temptations before you arrive, or make an excuse and leave early.
At times, people in recovery will be irritable and even rude, this is somthing they need to address.
Do not take their remarks personally. It is not aimed at you. It is a common way for someone in transition to express the frustration that comes with change, or they may just feel over-saturated with all the talk about their condition and need a break from it.
If you can not always be on-site with the person, create a "panic button". This is a single button on the persons phone they can press to phone you when they are suddenly distressed. It sounds silly, but it is psychologically useful. It is intended for use when they are overcome by anxiety or a sudden craving for a drug, and so on, but is also a stress reliever – just knowing it is there, soothes the nerves.
Full support also requires actively helping these people with other life problems, such as finances, legal issues, damaged relationships, loss of employment, communication, transport and housing. You do not have to give them money. Just helping with phone calls, sorting out documents, discussing solutions, making arrangements and escorting them to appointments can save them from being overwhelmed by the burden.
Other aftercare provisions include mental and medical health services when required, and educating people who regularly share the recovering addict's space.
If you, as someone affiliated to the person in recovery, received counselling, you would be well equipped for supporting them. Unfortunately, not all supporters can attend fulltime therapeutic courses.
In the absence of it, you can still learn the basics, by seeking advice from trained addiction therapists and studying guides and other material recommended by them.
Look After Yourself
Do not forget your own wellbeing. Without it, the entire effort may collapse.
Find support. Many voluntary support groups assist people who take strain during the recovery process. Find and join a group. Tell the recovering addict about it. Explain that you want to do it because you sincerely wish to sustain your support.
Enlist a friend. Trustworthy friends, even when not directly involved, can be an emotional relieve valve for you. Also, when one is so closely involved in an emotional matter, it tends to confuse your thoughts – a friend with a neutral outlook can provide objective advice.
Avoid exploitation. Addicts are used to manipulating others. If they get you to do most of the work, they may undervalue it and not consider it a loss when tempted by a relapse. They must co-operate, share the workload and be accountable, or you will burn out, with no reward for it.
Take time off. Do not obsess about the recovering person's needs. You do not have to attend every event with them or constantly be at their side. Without neglecting them, make time for your own needs, interests and other friends to prevent creating problems for yourself.
Persevere. In modern society, quick fixes are popular and offer an easy way out. Beware of people who promptly advise you to abandon the person. They are often simply ignorant or disinterested. If it results in tragedy, your conscience will haunt you. Discuss the situation with a trained therapist before walking away.