Cape Town's Best Alcohol Rehab
Alcoholism can be beaten. Find new hope in highly effective and focused alcoholic rehabilitation programmes by Recovery Direct, South Africa.
Alcohol Addiction Recovery is Possible
It is time to get your life back on track and break the perpetual cycle of alcohol addiction. Recovery Direct staff are standing by to assist you or your loved one to begin the process now. Our counsellors will enable you beat alcoholism once and for all.
Alcohol is a psychoactive substance that individuals commonly use to confront issues in their lives. The widespread prevalence and social acceptability of alcohol leads to hard to break substance addictions. Recovery Direct offers specialist addiction counselling supported treatment for alcoholics. Secure, discreet, residential and outpatient programmes designed around individual's unique needs.
Do You Have a Drinking Problem?
Is alcohol impacting your day to day life? Trying hard to stop or limit your drinking? There is always a way to help no matter how bad things may seem.
Recovery from long term alcoholism is possible with the right tools and guidance. If you are unsure if you have a drinking problem, take the standard alcohol consumption test here. Chat to our alcohol counsellors today. Our team are specialists in treating entrenched alcohol abuse cases and are among the best at helping alcoholics find their serenity and sobriety again.
Family Alcoholics
Helping a family member into alcohol recovery is an emotional and difficult undertaking; one that few families are prepared to handle on their own.
The nature of this gradual process is that family rifts form over long periods of alcohol abuse.
Alcoholics rarely seek inpatient treatment or come as "willing participants" until the problem reaches chronic or life threatening stages. Having a mediator limits the conflict and enables a new perspective and favourable resolution.
Best Alcohol Rehab
Any individual exposed to long term alcohol use is at risk of becoming an alcoholic. Detoxification from extended alcohol abuse may even require medical supervision to alleviate the withdrawal symptoms and limit the risks of seizure.
Helping individuals with their alcohol addiction long-term requires a specialised approach as the risks of later relapse are still very high.
Recovery Direct are experts in dealing with long-term alcohol addiction issues.
Programme Overview
We use evidence based techniques that focus on establishing the right foundations to build a long term recovery. Through extensive research, we have constructed a range of holistic treatment directives for treating and overcoming alcoholism in a broad range of patients. The programme focuses on a series of successive counselling therapy sessions aimed at rapidly identifying root causes and self defeating behaviours in respect to alcohol abuse.
Treatment Methodology
Modern alcohol rehabilitation requires a treatment programme that is tailored to each individual. There is no one one-size fits all solution – however, there are frequent themes which manifest around dealing with unresolved trauma, dysfunctional coping or belief systems, chemical imbalances and or combinations of the aforementioned in alcohol rehab clinics. Thereafter each individual's treatment is fine tuned to their specific life path.
The Care Facility
Finding the right alcohol treatment rehab can make all the difference in the world. Our alcoholism treatment facilities are not what you would expect.
Recovery Direct operates an inspirational programme in a serene and upmarket environment designed specifically to allow patients the ability to beat alcoholism with the support for breaking free from their ongoing cycles of self-abuse.
Cape Town is rich in natural beauty and boasts some of the world's most spectacular flora and fauna. With panoramic ocean and mountain views and an array of beautiful coastal settings, the city is one of the world's most pristine locations for addiction treatment. Our idyllic beaches have tourists and locals flocking to our coastlines each summer. The peninsula's natural beauty (spotless shores, dappled forests and mind blowing views such as that of Table Mountain) remains undiminished.
When we look at spots such as Kirstenbosch Botanical Gardens or Table Mountain, which boasts views of the city 3500 feet above sea level, it's no wonder why Cape Town is referred to as the fairest cape in the world. Wide open spaces give the city a feeling of expanse and spaciousness which is a perfect platform for recovery.
Best Alcohol Rehab Treatment in Cape Town, South Africa.
Exclusive Inpatient Alcohol Treatment Centre in Cape Town South Africa
Cape Town is home to some of the world's most accomplished registered counsellors, medical doctors and psychologists. The combination of natural beauty, scenic landscapes and world-class treatment facilities make Cape Town one of the best cities to receive alcohol and drug addiction treatment services.
"Alcoholics" or people with alcohol use disorders fly in from around the world come visit Cape Town seeking some of the best "five-star luxury" alcohol rehabs and exclusive high quality alcohol addiction treatment centres. Cape Town boasts some of the best alcohol treatment centres in the world with leading authorities in the field of alcohol recovery, living and working in close proximity. The cost of a flight to Cape Town for inpatient alcohol rehab treatment is negligible in the context to receiving alcohol addiction treatment in Europe or the UK (specifically if the treatment does not work).
"Recovery Tourism" for alcoholism to Cape Town is a fast-growing market. Individuals essentially "take a holiday to Cape Town" and return to their lives having "beaten" their addiction issues.
This holiday to Cape Town gives alcoholics the time they need to "recuperate" and make sober living decisions in a therapeutic centre with the stunning Cape landscape as a backdrop.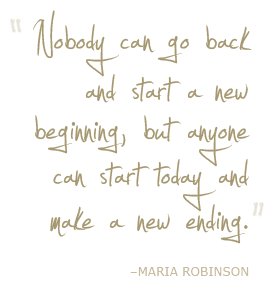 Contact Recovery Direct Today