Outline of typical admissions to Recovery Direct's treatment centres in South Africa.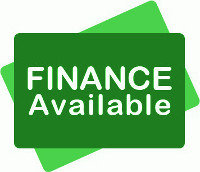 We understand the emotional upheavals associated with the reaching out for help with an addiction or mental health problem. We have been there and strive to make the process as pain free and natural as possible, guiding patients to their complete recovery.
Every assessment is completely confidential and is non-binding on the patients, this is the first step in order to get help for anyone trapped within an addiction problem.
The First Step
The first step starts by contacting one of our professional addictions counsellors on one of the following.
Meeting / Assessment
An assessment meeting will determine the progress of the addiction or disorder and gain an understanding on the core drivers that fuel it and how best to approach a successful treatment programme. Assessment meetings can be conducted telephonically or over skype with our
trained counsellors in Cape Town
.
Availability / Suitability
Not all patients require
residential treatment
, depending on the outcomes of the assessment we would make recommendations to enter the residential care facility, outpatient treatment programme, specialised counselling or local anonymous meetings e.t.c. Admissions are subject to bed / room availability.
International Patient Admissions
Dial
0027 79 235 7415
from the United Kingdom or reach us from the contacts above.
South African visas, contact
SAvisas.com
for quick and easy visa application services." International clients are most often met by our Clinical Director at Cape Town International Airport and escorted to the facility personally.
Johannesburg Patient Admissions
Patients from Joburg will depart either from Lanseria or O.R Thambo and land in Cape Town to be collected by the Clinic Director or Recovery Assistant staff and safely transported to the centre. Patients choose recovery in Cape Town due to the relaxed environment away from the relapse triggers of Joburg.

Durban Patient Admissions
Patients flying from Durban will need to board at King Shaka Airport and be collected at Cape Town International. All the same processes apply where patients are personally escorted from the airport to the rehab centre. The Recovery Direct admissions team will assist you in making the to and from
the centre
safely.
Help is Available, Treatment Works, Recovery is Possible. Speak to us today.