Definitions of child sexual abuse (CSA) differ and some can be complicated, however, in essence, it refers to an adult or older adolescent coercing, persuading, overpowering, assaulting or influencing a child (a person under the age of legal responsibility) by any means with the purpose of gaining direct or indirect sexual gratification or exploitation.
Apart from the obvious physical interactions of invasive fondling and intercourse, CSA also includes exposure to the following examples of relevant violations:
Exhibitionism: Inappropriate display of intimate body parts.
Voyeurism: Observing people who are naked or having sex.
Frotteurism: Rubbing/pressing against a non-consenting person.
Sexual grooming: Establishing deceitful trust to mislead children.
Sexual gameplay: Games involving sexual touching/exposure.
Pornography: Producing and/or sharing erotic visual material.
Prostitution:  Facilitating sex for financial or other compensation.
More information about this video on childhood sexual abuse here.
Sexual neglect is also considered a form of abuse. It entails inordinate failure by parents, primary caretakers and authoritative figures to shield children against sexual abuse, including insensitivity to complaints or signs of abuse, lack of medical attention and prohibiting the disclosure of sexual abuse.
Regardless of whether or not a child is familiar with the physical act of sexual intercourse, informed consent by a child is deemed nonexistent due to their inherent lack of competence to evaluate or control the event.
Insufficient knowledge and lack of physical strength make children vulnerable to sexual abuse and its long-term psychosometric impact.
Survivors of sexual abuse hail from all cultural, racial, intellectual and economic backgrounds.
Children in dysfunctional family settings, where there is inadequate bonding or substance abuse, are particularly at risk. External factors, such as high crime areas, or upheavals that disrupt social stability, also affect sexual security. Substance abuse by teenagers can also expose them to high risk lifestyles and sexual endangerment.
Empirical research has shown that sexual abuse is relevant to notable changes in childhood brain development and ongoing neural dysfunction. Social stigmas compound the psychological harm inflicted upon victims.
It has also been established that there is a strong causal relationship between CSA and multiple psychopathological diagnoses in adulthood, including post-traumatic stress disorder (PTSD) and complex post-traumatic stress disorder (CPTSD).
Maladaptations can last for decades after previously abused children have started on their adult life paths, usually with the accompaniment of PTSD or CPTSD. The emotional stimuli of early sexual abuse can cause severe ongoing problems and are often obscured by more obvious comorbidities that develop as a result of the underlying legacy.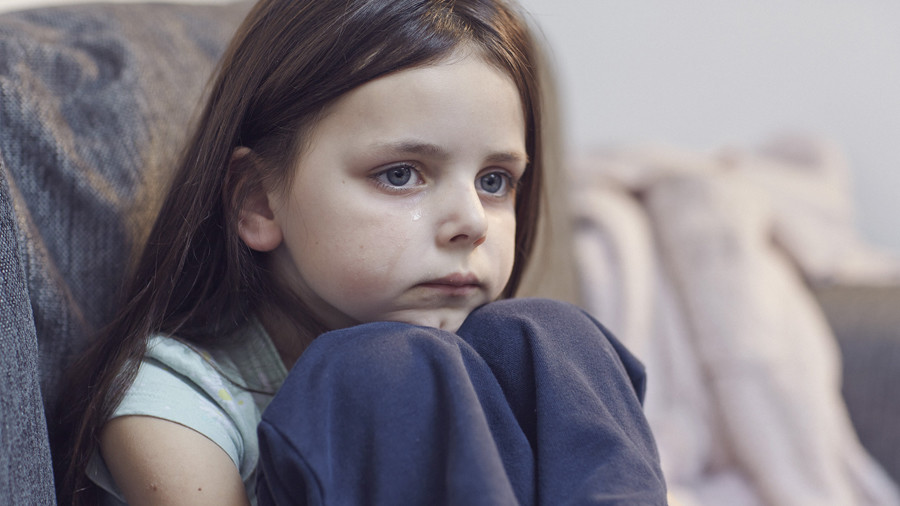 Sexual abuse and comorbidities
Sexual abuse often induces long-term comorbidities such as:
Somatisation
Sleep disorders
Conduct disorders
Regressive disorders
Oppositional defiance
Hyperactivity disorders
Dissociative identity disorder
Sexual abuse sequelae
Common responses to CSA include:
Long-term persistence of symptoms.
Intrusive thoughts, reliving of events.
Stress, anxiety, anger, depression.
Shame, humiliation, guilt, isolation.
Distorted self-perception, self-blame.
Vigorous self-defeating arguments.
Disassociation, missatunement.
Unwillingness to share emotions.
Inability to bond with other people.
Destruction/avoidance of relationships.
Distrust, vigilance, wariness, apprehension.
Chaotic evasion of perceived sex threats.
Allowing/accepting sexual revictimisation.
Nightmares, irregular sleeping patterns.
General self-neglect, eating disorders.
Compulsive bathing, washing, scrubbing.
Gynaecological, urological disorders.
Pelvic, abdominal, digressive pain.
Self-destructive, suicidal behaviour.
Substance abuse (alcohol, drugs).
Other psychosomatic comorbidities.
Resolving childhood sexual abuse trauma
Until fairly recently, sexual abuse was the subject of historical myths, stereotypes and social taboos, but public awareness and empathy has increased enormously. Victims are no longer stigmatised as in the past and are willingly proclaiming their statuses on public platforms. This has opened the door for victims to seek remedial solutions without diverse consequences.
Most CSA victims sustain chronic detrimental psychological and behaviour patterns, as well as a range of physical health issues. Survivors may be unaware of the magnitude of the problem and attempt to cope with it by opting for maladaptations, ineffective self-healing methods frequently resulting in substance abuse.
Medical treatment for physical injury and disease is essential when appropriate. Prescribed medication for soothing the emotional anxiety of CSA may also be necessary over a short period of time, but research has shown that psychotherapy offers the greatest efficacy for long-term emotional relief.
Effective knowledge of the scale and range of CSA influences on an individual requires the specialised evaluation and resolution protocols by health professionals with significant experience in abuse-related matters.
Psychotherapists must be competent in multi-diagnostic evaluation, complex cognitive remedial techniques and the construction and application of unique, individualised and integrated treatment programs.
Please note: The information provided here is generalised for a broad public audience and does not provide for individual health or legal ramifications. In all CSA-related matters, except cases requiring dire emergency rescue, victims of CSA, or concerned persons, are urgently advised to consult suitably qualified health professionals in person before undertaking other actions.