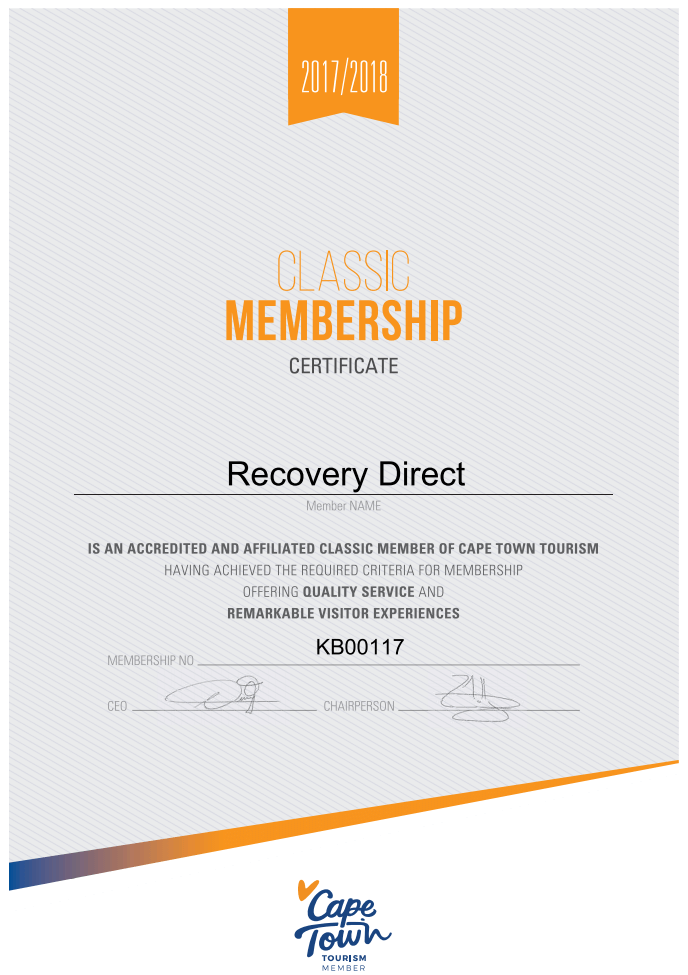 Recovery Direct Treatment Centres have recently awarded a certificate of membership with Cape Town Tourism as premium accommodated destination for mental health treatment centre in Cape Town.
Since the inception of the centre, Recovery Direct has sought to establish a unique model that focused on quality evidence led treatment combined with high-end hospitality and positive life-shifting auxiliary services that are intended to break negative cycles and to naturally attract patients into treatment by dismantling the inherent stigmas and associations with "rehab centre" services.
Cape Town Tourism provides an information portal to a broad variety of accommodations and attractions based in the Mother City and surrounds. This portal now includes Recovery Direct as an attraction in the "medical tourism" sector to service the well established streams of foreign nationals and nationals that discreetly visit Cape Town for addiction and mental health and wellness treatment breakaways.
Cape Town as a destination has quietly become internationally synonymous with chemical dependency, psychiatric care and behavioural change treatment.