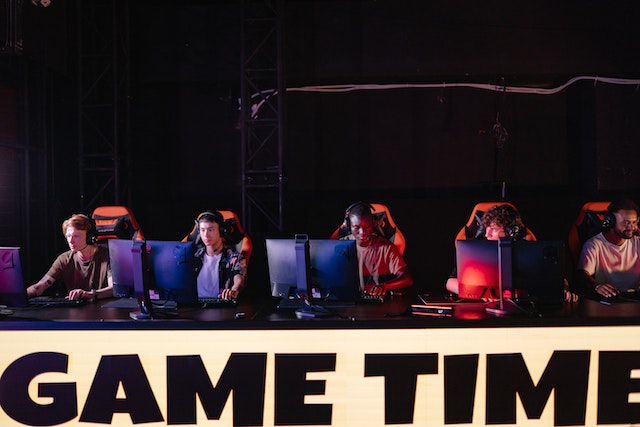 It's wonderful to engage in activities that you enjoy. However, can a pastime be taken too far? When does it become an addiction, and when does it not? Experts are attempting to answer this topic in regards to video games.
Despite the fact that gaming has been around for nearly 50 years, research on its negative effects is still in its infancy. Various groups have reached different conclusions about whether or not problem gaming should be classified as an addiction.
In the 2018 edition of the medical reference book, International Classification of Diseases, the World Health Organization added the term "gaming disorder." However, the DSM-5 manual published by the American Psychiatric Association did not. (So far, gambling is the only "activity" that has been identified as a potential source of addiction.)
There are two distinct sorts of video games, as well as two distinct forms of video game addictions. Standard video games are usually intended for a single player with a specific aim or mission, such as rescuing a princess. In these games, addiction is frequently linked to completing an objective or reaching a high score or pre-set criteria.
Online multiplayer games are linked to the second sort of video game addiction. These games are played online with other people and are particularly addictive due to the lack of a conclusion. Gamers who suffer from this addiction love inventing and momentarily taking on the role of an online character. As an escape from reality, they frequently form relationships with other online players. For some, this group may be the only place where they feel accepted.
What causes gaming to become addictive?
A burst of dopamine, the feel-good chemical released in the brain when we accomplish success or achievement, can also cause hyperarousal. Addiction to video games, screens, and substances like alcohol is caused by the same dopamine release process.
Addiction is described as a person's inability to regulate their use of a substance or behaviour in the face of negative consequences and functional impairment. Many youngsters and adults who use screens and video games to the exclusion of other things come dangerously near to fitting this criterion.
Much like other process addictions which include compulsive gambling, eating disorders and intimacy disorders, online gaming addiction has for a long time been fumbling around on the fringes of addiction treatment and is still frequently overlooked as a critical disorder.
Generally, society sees the "life-threatening" addictions as the ones that need to be dealt with however online gaming addiction and the other process disorders slip through the covers. General society has an embedded digital culture that is prone to escapism, fantasy, immediate gratification and distorted body self-images online gaming simply seems to fit into the metal picture of normality and consequently gets overlooked as a disorder.
While there is a growing social cognisance and respect for people suffering from and overcoming alcoholism and drug addiction it still seems only the bravest of the brave will "come out" with the process of their struggle addictions like eating disorders, gambling and intimacy disorders.
To say that online gaming addiction is a harmless pastime is a misnomer and an oversimplification of a real problem that can rob people of their lives and can enormously impact the critical social relationships, connections and structures that play into life.
Of course, there are valid counterarguments to online gaming being classified as an addiction however getting to the grit of any adverse behaviour should include understanding the murky boundaries as to what constitutes "normal" or is within acceptable and unacceptable behaviour margins.
Here are ten potential drivers of online gaming addiction and process-related disorders:
Accessibility: Online gaming is often readily accessible on multiple devices, such as smartphones, tablets, and computers, making it easier for individuals to engage in gaming behavior at any time of day or night.
Reward Systems: Many online games include reward systems, such as points or levels, that can motivate individuals to continue playing for longer periods of time.
Social Connections: Online gaming can provide a sense of social connection and community for individuals who may struggle to connect with others in person.
Escapism: Online gaming can provide an escape from real-life stressors or negative emotions, which can be particularly appealing to individuals who are dealing with mental health issues or other difficulties.
Dopamine Release: Online gaming has been shown to release dopamine in the brain, which can create feelings of pleasure and reward that may be addictive.
Competitiveness: Many online games are competitive in nature, which can be appealing to individuals who enjoy the challenge and excitement of competition.
Self-Esteem: Success in online gaming can boost individuals' self-esteem and confidence, making it harder to step away from the behavior.
Peer Pressure: Peer pressure from other gamers can also contribute to gaming addiction, with individuals feeling pressure to keep up with their peers or prove their gaming prowess.
Psychological Vulnerabilities: Individuals with pre-existing mental health issues or vulnerabilities, such as anxiety or depression, may be more susceptible to online gaming addiction.
Game Design: The design of many online games is specifically intended to encourage extended play, with features such as in-game purchases or limited-time events that incentivize continued engagement.
It's worth noting that not all individuals who engage in online gaming will develop an addiction or process-related disorder. However, understanding these potential drivers can help individuals and loved ones recognize when gaming behavior is becoming problematic and seek support and treatment as needed.