Trauma Resolution Therapy Model
'Until you make the unconscious conscious, it will direct your life and you will call it fate.'
Recovery Direct aims at helping you identify and resolve past traumatic experiences through an intensive treatment and care programme.
Continuum of Care
The primary aim of recovery is to help our clients to:
Identify what their primary addiction is so that we can treat them accordingly.
Increase their knowledge of addiction and take cognisance of how their lives are affected.
Identify any trauma that is still unresolved and begin to resolve it.
Learn new ways of living, relaxing and expressing oneself.
Develop a sense of self-directed growth and improve their day to day functioning.
Retrain their belief system from "I am a bad, unworthy person" to "I am a worthwhile human being, capable of contributing to society despite having an addiction".
Develop a new and positive lifestyle change which will aid their recovery.
This continuum is applied to both residential and aftercare processes at Recovery Direct.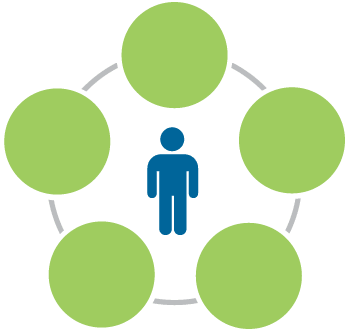 Therapy
Our therapeutic teams consist of addiction counsellors, psychologists and psychiatrists. Each client's needs are assessed and individual sessions are arranged accordingly.
Group Participation
Our groups follow a lecture/participatory style. Topics are practical and include items such as what is a craving, why do we get them and how to manage the process, financial recovery, benefits of heart mapping, meditation and mindfulness. Lectures are facilitated by experts in the field and participation by members is encouraged.