The concept of an addictive personality is contentious. It implies that an individual who has a certain set of personality traits is more likely to abuse substances. As with everything in life, there is a blurred line between what is socially acceptable and what is deemed enjoyable behaviour. The same thing applies to alcohol, sex and even gambling. Not everyone who has played a round of Poker or had a drink at a party will become a full blown addict. Most people are mindful of their decisions and the consequences thereof.
There is a strong correlation between addiction and trauma. People often self-medicate if they have experienced loss, grief, financial worry or relationship problems. This trauma can even stem from unresolved childhood events. For example, children bought up in a home with an alcoholic parent often resort to the same behaviour as a coping mechanism. The sense of being overwhelmed causes co-morbidities like anxiety and depression. So the cause of addiction can be a combination of both circumstances and a personality type that has not built up emotional resilience.
Addiction and substance abuse is a lonely path and addicts often become isolated. Rather than forming meaningful relationships with people, addicts form dysfunctional relationships with substances. Social anxiety also plays a role here as substance use provides a false sense of self confidence. Once trapped in a cycle, an addict becomes dependant on a substance to provide both relief from negative emotions but also for enjoyment.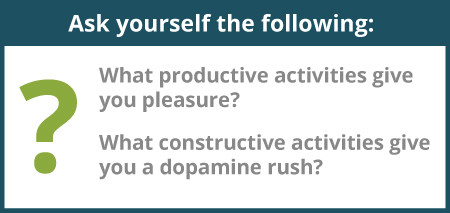 If you feel you are heading down a dark road the quicker you reach out for help the better. It will aid your recovery, help establish boundaries and teach you better coping mechanisms. Being aware of your emotional state and even practicing meditation in recovery will help you better understand what drives the need to abuse substances.